Fried Feathers Outfitters started in 2010, Chad and Rob specialize in guided goose, swan, and duck hunts throughout Northern Utah and take pride in providing the best trip possible for our clients. Certifications include: State Licensing, Utah Boat Captains, First Responder/EMT, and Insured.
The Great Salt Lake and its surrounding marshes provide some of the most diverse waterfowling in the United States. Puddlers, Divers, Swans, Dark and Light Geese (Spring Snow Geese). We even shoot the occasional sea duck!
We have it all!
Guide/Outfitter
28 Waterfowl Seasons
Avery Pro Staff - Flyway Manager
Finding and finishing waterfowl is what Chad lives for! Chad loves the pursuit and getting to the "x"!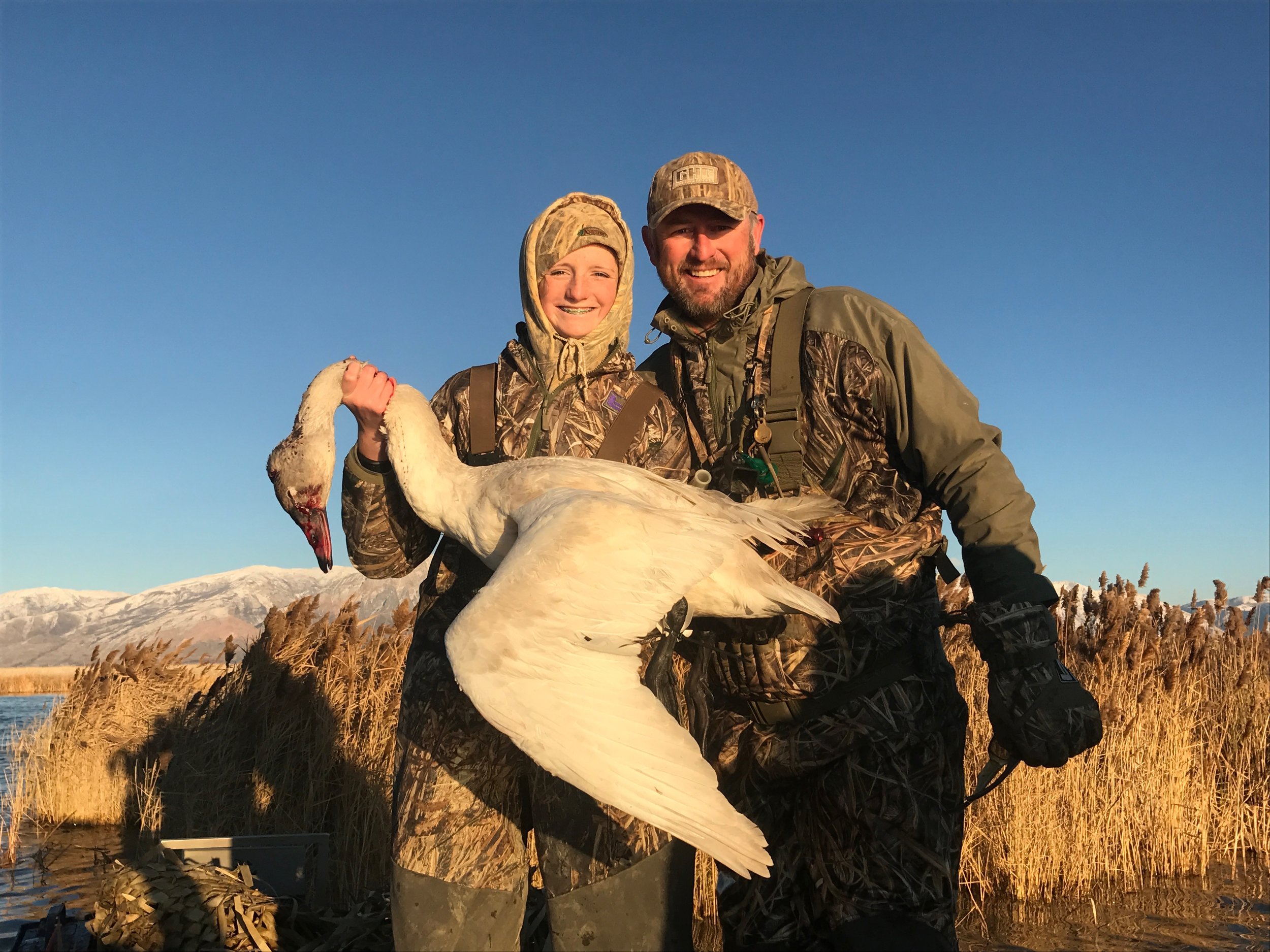 Guide/Outfitter
28 Waterfowl Seasons
Avery Outdoors Pro Staff
Growing Up on the Wasatch Front, Rob has always had a love for the outdoors. You can't see it from the couch, so get out and enjoy it!